Welcome to Panarthropoda.de!
This homepage is dedicated to the arthopods in our care: Whip spiders, mantids, scorpions and more.
Mainly we want to share pictures and experiences concerning the care and breeding of these interesting animals - and apart from that give information about their biology divided into several sections.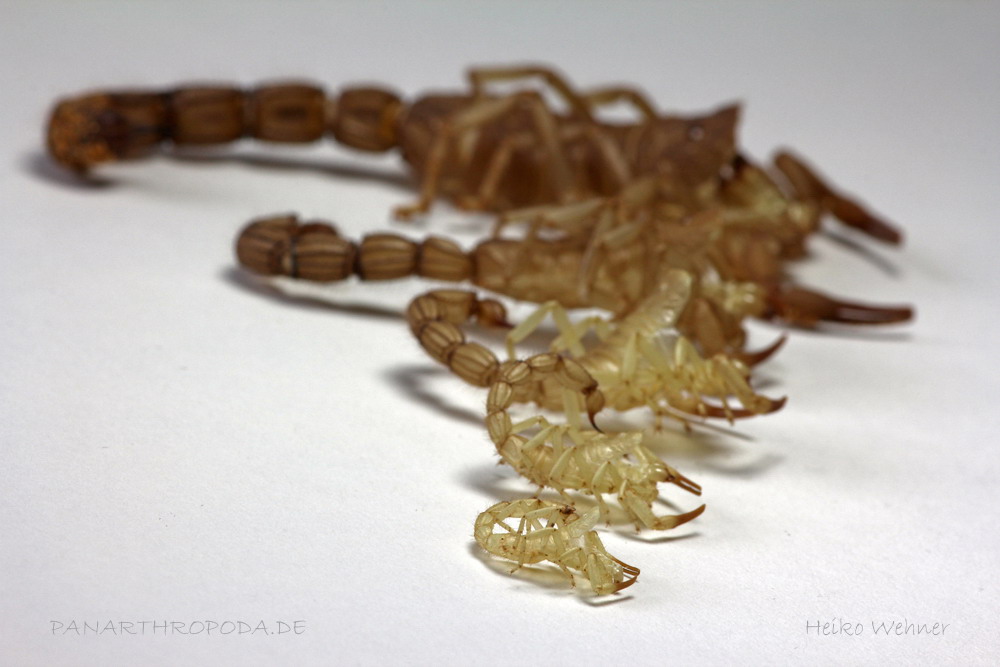 The new content:
Gallery - Mantodea; Iris cf. oratoria in Turky, 20.11.2013
General - Scorpions; Fluorescence and color sensitivity, 20.11.2012
General - Scorpions; The eyes of the scorpion, 20.11.2012
Identification numbers and gallery; Pictures of Androctonus amoreuxi have been added to the gallery, the SIDN list has been enhanced with links to pictures of the species, 23.07.2012
Identification numbers and gallery; The new system of scorpion identification numbers and pictures of Hadogenes troglodytes young and juvenile Orthochirus scobiculosus negebensis are online, 05.06.2012